Fribourg, Switzerland
SAOG meeting – February 2nd, 2024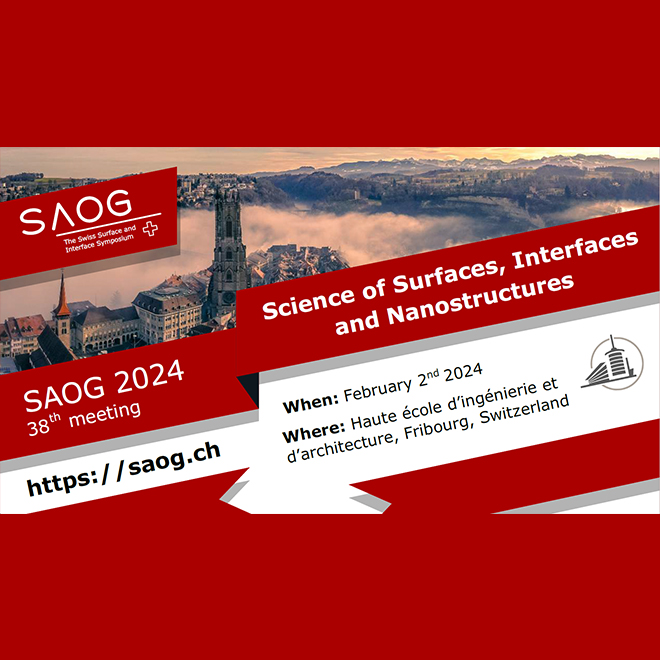 We are pleased to be represented at the 38th SAOG meeting, held on the 2nd of February, 2024 in Fribourg, Switzerland.
SAOG represents the Swiss surface science and thin film community.
The main task of the SAOG group is to organise the annual SAOG meeting, a one-day symposium focusing on the latest advances in surface, interface and nanoscience.
The meeting features a number of distinguished guest speakers (including four Nobel Laureates), as well as talks and posters by early career researchers in the field.
Visit our booth. We look forward to seeing you!