Atomic Force Microscope LiteScope™ from NenoVision
The most advanced AFM-in-SEM on the market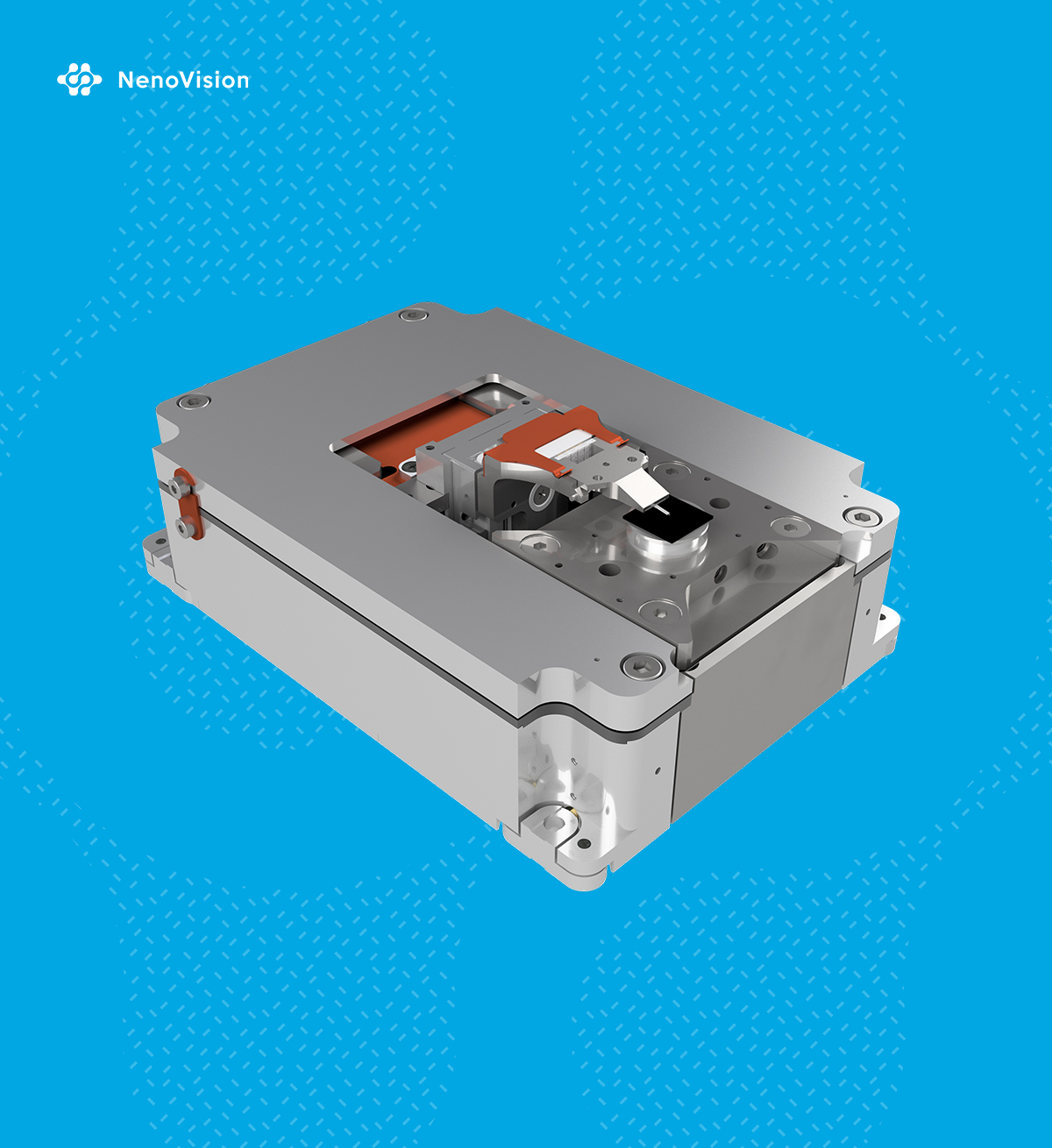 You know AFM and you know SEM - the two most used complementary techniques for sample analysis in the (sub)nanometre range.
But do you also know AFM-in-SEM?
Combine both techniques and use their advantages together!
Why is it worth thinking about?
The AFM-in-SEM approach combines the strengths of atomic force microscopy and scanning electron microscopy.
Your advantages briefly: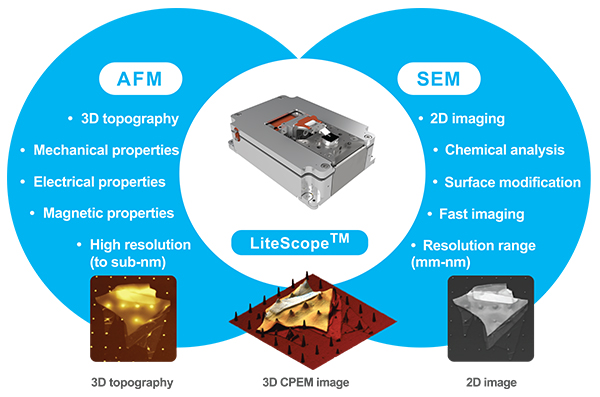 Your added values
In-situ conditions - crucial for sensitive samples and novel analyses
You measure at the same time, at the same place and under the same conditions. Without any sample transfer! As you can imagine, this avoids the risk of contamination during the analysis.
Complex sample analyses
Multi-dimensional correlative imaging simultaneously acquires data from SEM and AFM and seamlessly correlates it into 3D images.
Precise localisation of the area of interest
Save time and navigate precisely to the areas of interest.
Your advantages
This technique allows you to perform complex analyses of electrical, mechanical, and magnetic properties of samples in SEM.
Take advantage of the unique CPEM (Correlative Probe and Electron Microscopy) technology. By simultaneously acquiring and correlating the selected SEM and AFM channels, you get the highest precision correlative imaging.
SEM helps you quickly locate the area of interest and precisely navigate the AFM tip.
Extend the 2D SEM image to 3D and thus improve the material contrast in the SEM.