New XPS instrument PHI GENESIS released!
XPS and HAXPES combined in one multi-technique platform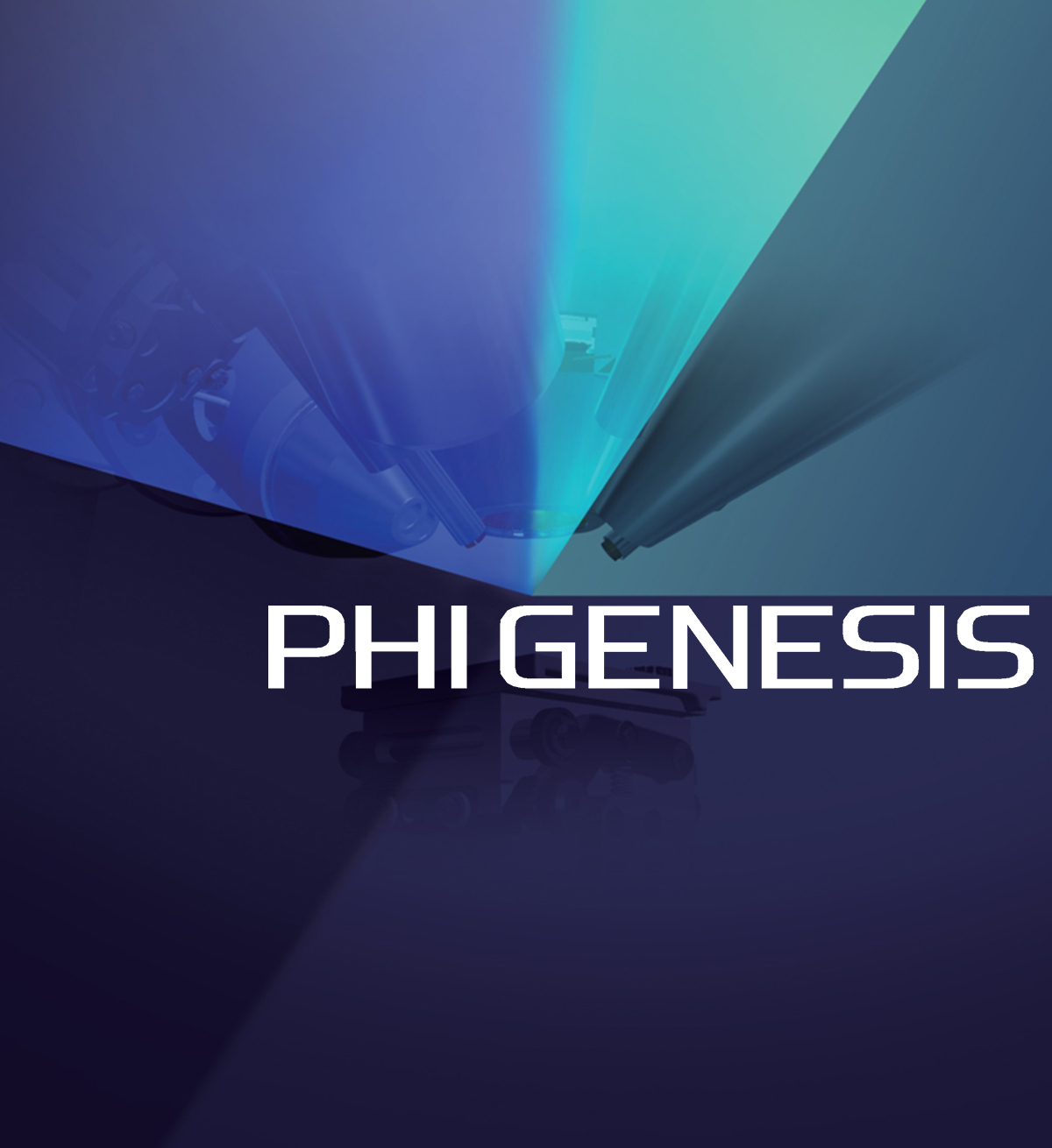 ULVAC-PHI Incorporated (headquartered in Chigasaki, Kanagawa Prefecture, Japan) has launched the PHI GENESIS, an automated and multifunctional X-ray photoelectron spectrometer (XPS) or electron spectroscopy for chemical analysis (ESCA).
The PHI GENESIS XPS is a new product that combines PHI surface analysers with expansion capabilities, giving you mind-blowing basic performance in a compact package.
What are the market needs?
Advanced materials such as solid-state batteries, advanced semiconductors and artificial photosynthesis are complex combinations of materials whose research and development require rapid optimisation of the performance of each material as well as the combinations of materials. There is a growing need for powerful and highly functional surface and interface analysis that can significantly accelerate this research and development.
With the PHI GENESIS, we offer you a new surface analysis system that provides not only extremely high basic performance but also a high level of automation to meet your individual requirements.
The best solution for you: The new scanning X-ray photoelectron spectrometer (XPS) PHI GENESIS from ULVAC-PHI.
FEATURES
Fully automated Multi-tech XPS / HAXPES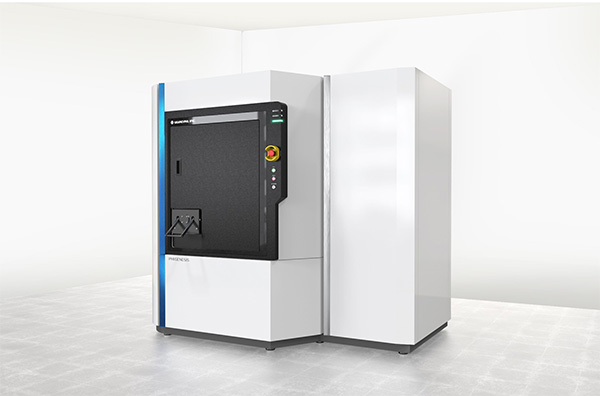 Simple operation
Intuitive user interface (UI)
PHI GENESIS offers you a simple, intuitive and easy-to-use user interface experience
Multi-technology options
No compromise solution
With powerful XPS, HAXPES, UPS, LEIPS, REELS, AES and a variety of other options, we meet all your surface analysis needs
High throughput large area analysis – enhanced scanning X-ray imaging (SXI)
The unsurpassed 5 µm X-ray beam with a small spot opens up new possibilities for micro-XPS applications
High-throughput depth profiling – High-performance depth profiling
Sample: Au ion-implanted Si wafer with up to 10 ppm Au detected during depth profiling
Non-destructive depth profiling – Sputter-free depth probing
By using a high-energy hard X-ray source, we enable you to obtain information from a greater depth than with conventional soft X-ray XPS
Semiconductors

Batteries

Organic devices

Catalysts

Quantum dots

Nanoparticles
Bio and life science materials

Polymers

Ceramics

Metals

and other solid materials and devices

PHI GENESIS offers a new user interface that provides intuitive, simple and fully automated operation of the high-performance instrument.
This interface allows access to all necessary functions for setting up routine and advanced multi-technique acquisitions within a single screen. Features such as navigation using the intro photo and 100% accurate positioning from X-ray-induced secondary electron images (SXI) are retained.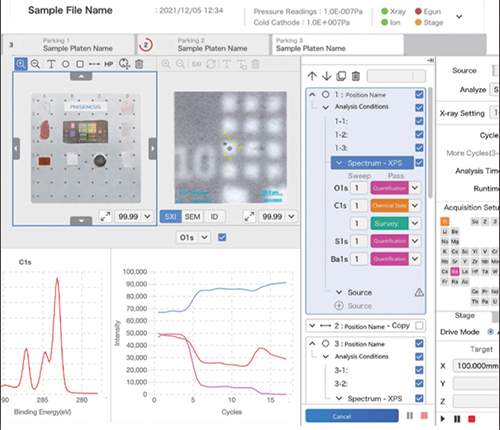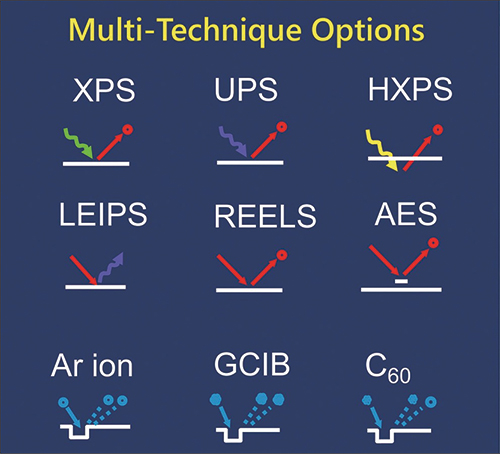 PHI GENESIS offers automated analysis on the same surface using multiple techniques covering the entire energy range – from conduction band with LEIPS to core-level excitation with HAXPES. PHI GENESIS thus offers unprecedented added value not found in conventional XPS instruments.