Focus on the textile industry
Innovations with X-ray CT as a non-destructive 3D technology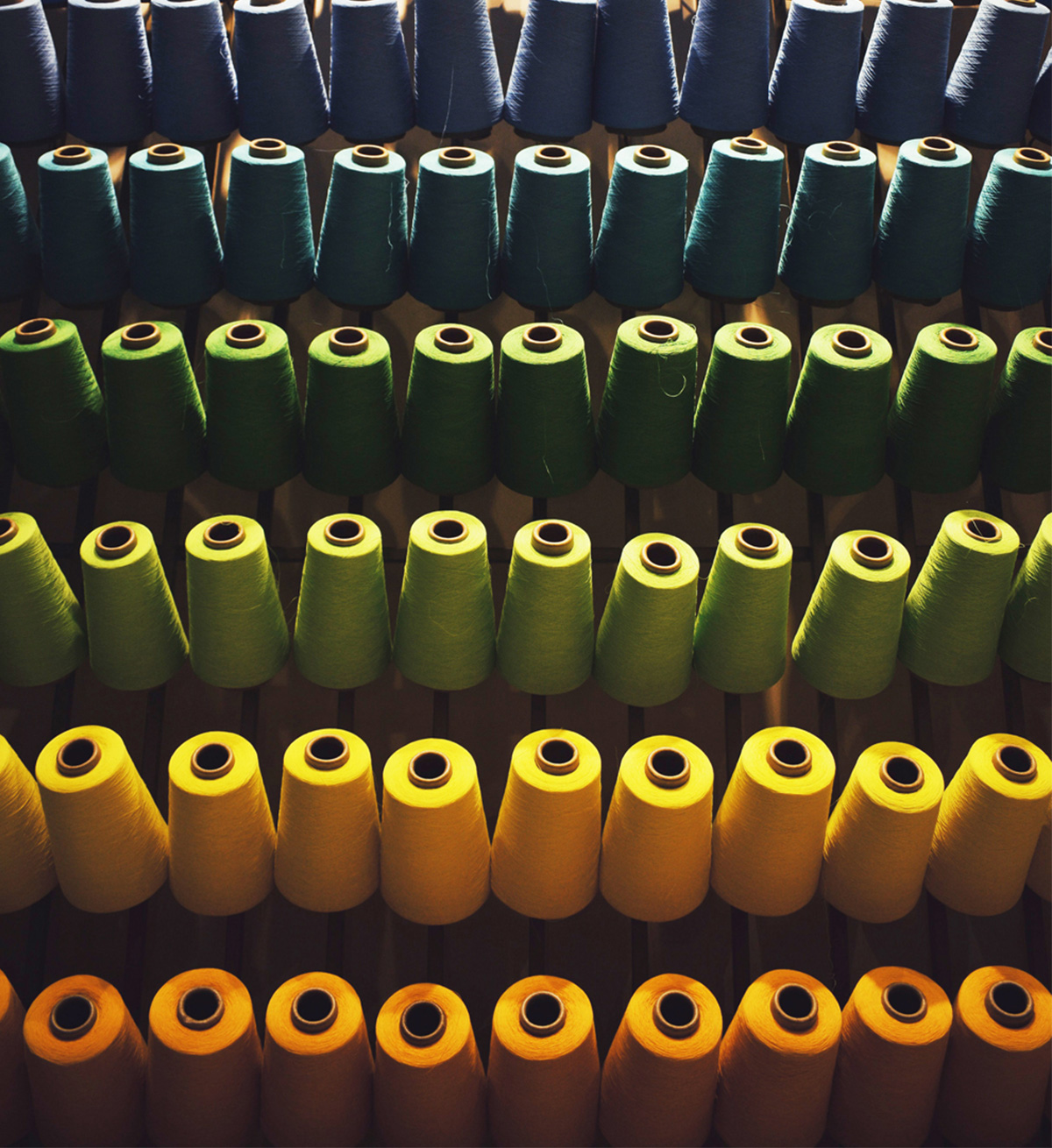 We all know textile fibres like cotton and synthetic fibres. But the textile industry is constantly producing new, innovative fibres. It thus supplies a broad spectrum of application areas.
One path to a sustainable textile industry, for example, is environmentally friendly production approaches that use already existing materials for manufacturing. For this purpose, fibres from algae, milk fibres, citrus fruits and wood residues are processed into fabrics.
Not only is the environment taken into consideration, but they are also very creative in terms of the functions that the fibres and textiles should fulfil.
Have you heard of this? Sportswear that warns you of too high a heart rate. Or jackets with a built-in mobile phone. Among other things, neurodermatitis and psoriasis clothing is made from a very smooth textile fibre. The fibres are also supposed to be elastic, tear and abrasion resistant as well as moisture repellent. There are countless examples of applications for new textile fibres, and development is progressing rapidly.
X-ray CT is one of the 3D-NDT technologies that can be used to analyse textile fibres. This option provides precious insights for fibre development.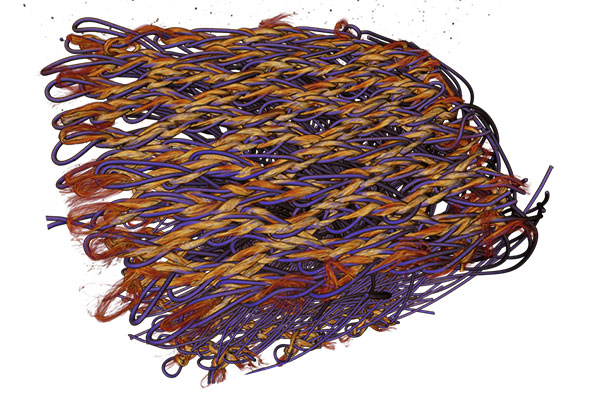 With X-ray CT as a non-destructive technology, you can make structures visible that are not visible.
Each fibre can be segmented individually. This makes it possible to understand the behaviour of the fibres.
We offer CT systems that are particularly suitable for analysing textile fibres, among other things.
Scan with high resolution and best image quality!
SEGMENTATION

Enlargement of two braided areas, with segmentation by density to distinguish the different fibres.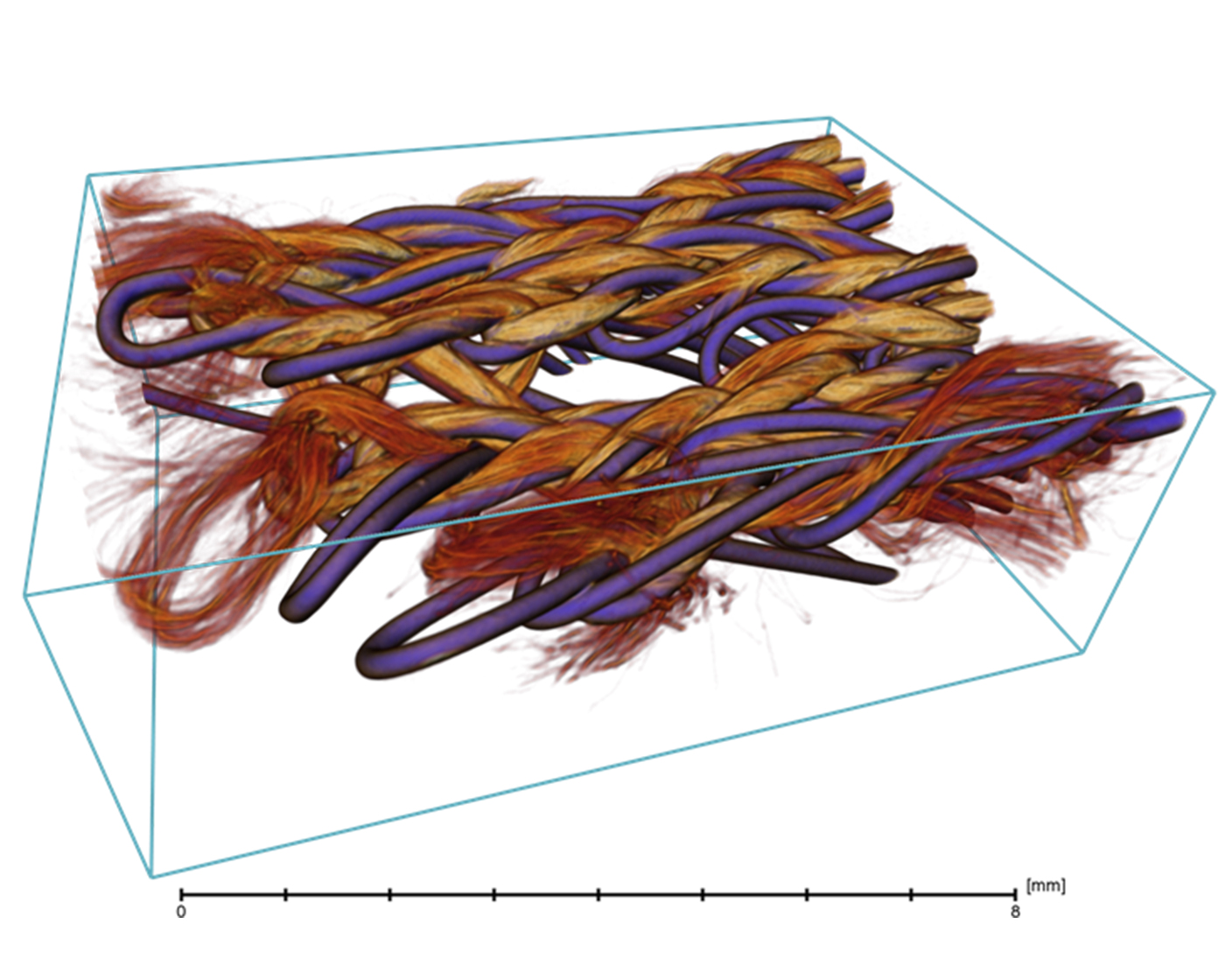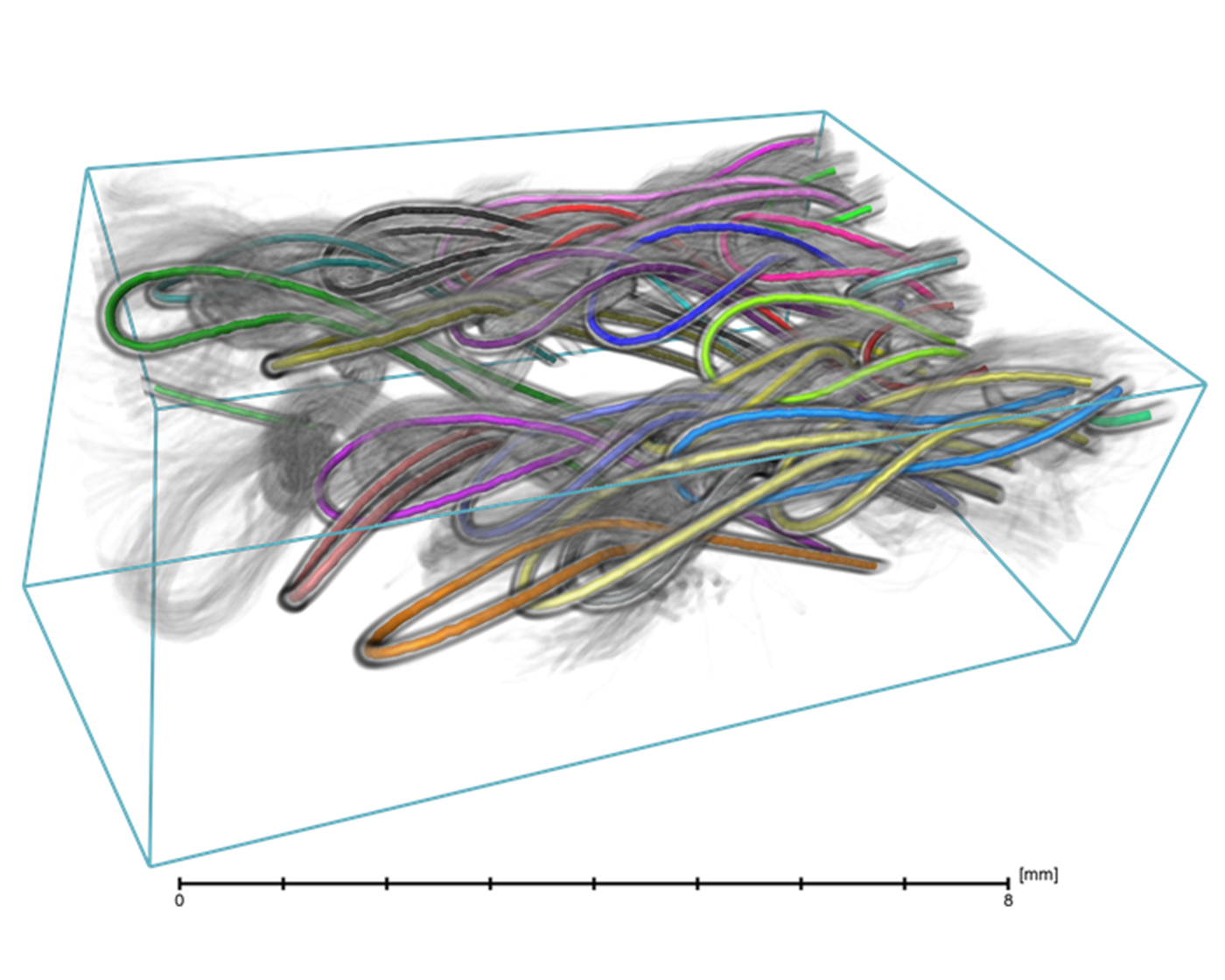 INDIVIDUALISATION

Segmentation and individualisation of the fibres.
INDIVIDUALISATION & X-RAY SECTION

Individualised fibres with an X-ray slice on the 3D rendering.