EasyTom S
High Resolution Industrial Microfocus CT System for Inspection of Small Parts
The EasyTom S is a very compact and powerful CT system for small to medium-sized parts. The compact design allows a small footprint and makes the EasyTom S the CT system for almost every lab. At the same time no compromise is made regarding performance. The EasyTom S can be equipped with different X-Ray Sources from 110kV to 150kV. A resolution down to 2µm/voxel is achieved. A Flat panel or high-resolution camera is available to detect the X-Rays.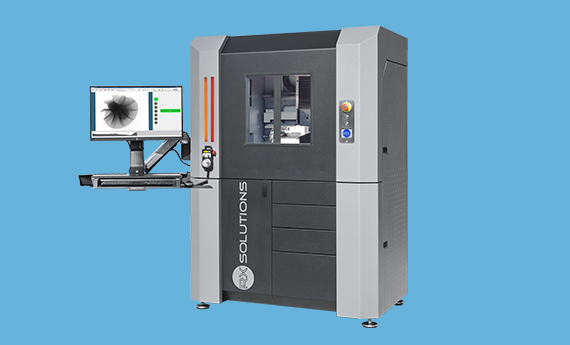 Further System Benefits
Long lasting investment
High performance
Flexible solution
Filter changer
Sample loader
High resolution camera
Fast return on investment
EasyTom S is an affordable piece of equipment, both operationally and financially. In addition to its low cost of acquisition, the EasyTom S has been designed to reduce operating costs to a minimum thanks to components which does not need to be maintained.
Application Areas
Academic Research & Science
Simple operations
RX Solutions EasyTom S has been designed to be easy to operate by any user. With its simple and intuitive interface, the EasyTom S allows anyone to start a CT scan. Only little training is required to be able to use the CT equipment.
Easy integration
EasyTom S is a compact CT system. Its dimensions are 1430 mm (W) x 900 mm (D) x 1870 mm (H), which means that this measuring equipment can easily be installed either into any R&D or metrology lab or near a production line.
Greater flexibility
The EasyTom S is designed to measure and evaluate complete parts. Its large internal volume coupled with its precise mechanics and a wide range of features make it suitable for any application ranging from material inspections to metrology evaluations.
Learn more about this product…
Trade your email address in for all the goodness…