EasyTom XL
High Resolution Laboratory Microfocus & Nanofocus CT System for Inspection of Large Size Parts
The EasyTom XL is a large industrial Micro & Nano CT System. Samples up to 600mm diameter and 720mm in height can be analyzed. It can be equipped simultaneously with a 160kV nano focus and a 230kV micro focus source. This combination allows high spatial resolution plus the scan of heavy and thick samples.
The EasyTom XL has also a stage with 9 axes and samples up to 80kg can be analyzed.
The proprietary X-Act Software delivers powerful results and great image quality throughout the entire range of RX CT Systems.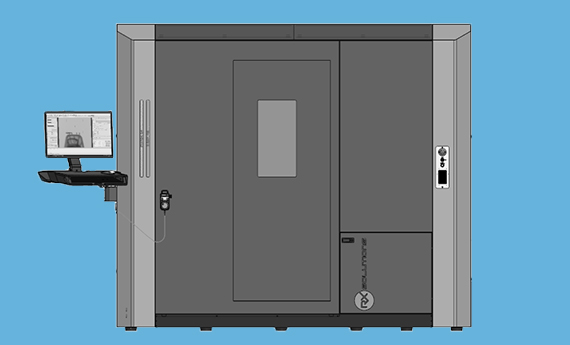 Further System Benefits
Modular design
High resolution
Flexible solution
Large scanning volume
In situ experiments
High power & resolution
Application Areas
Academic Research & Science
Modular design
Highly modular with combination of high power and high resolution. X-Ray sources: up to 2 X-ray tubes including nano 160 kV & micro 230 kV.
High resolution
Outstanding resolution down to 0.4 μm. Tomography at a sub-micron scale or both micron and sub-micron: single or dual tube configurations.
Flexible solution
Large inspection volume with multiple axes (ø 600 mm x H 720 mm). Ideal for In situ applications.
Learn more about this product…
Trade your email address in for all the goodness…