JAI LaboACE LC-5060 Plus II
Recycling Preparative HPLC
Recycling preparative HPLC is a separation technique that provides a fast and elegant approach to purify mg to gram quantities of starting materials, intermediates and final products. The basic concept is to direct samples post-column back to the beginning of the column forming in a closed loop system. When the baseline resolution is achieved, samples are collected. The JAI systems are developed exclusively for this kind of analysis.
The LaboACE LC-5060 Plus II is the most popular Recycling Preparative HPLC system that is dedicated to manual fraction collection. Start and stop of peak recycling separation can be made easily as desired just by a single click on the "Recycle" button on the touch panel. LaboACE LC-5060 Plus II promises to make your purification steps simple, quick and easy, especially when separating different samples every time.
From injector to fraction collector, all necessary components are placed in the compact body. It is so compact as A3 size paper (two letter-size papers) that it is easy to set up inside a fume hood or place on a benchtop.
The columns needed to operate the system are also provided by JAI together with the extensive column lineup for a large number of different applications and use cases.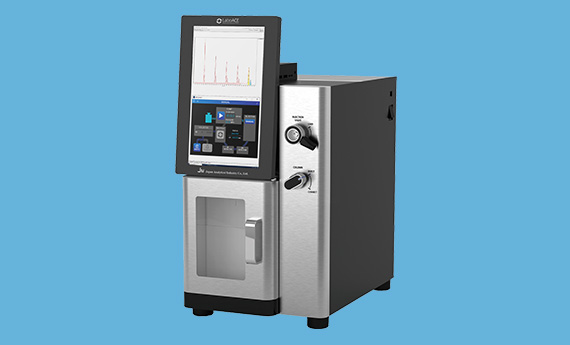 Further System Benefits
Small footprint – fits into fume hood or benchtop
Auto cleanup function – automatic flow channel cleaning
Reliable solvent delivery – serial double plunger pump
Improved ease of operation – preinstalled functions
Minimized dead volume – prevent baseline shifting
Intuitive user interface – big touch screen for operation
Less solvent consumption – due to recycling operation
Application Areas
Separation of structural isomers

Purification of OLED materials

Purification of different derivative materials

Purification of natural products (structures in biological matrices)

Drug development process support

Separation of bioactive substances

Organic synthesis research
Learn more about this product…
Trade your email address in for all the goodness…