PHI Genesis
XPS and HAXPES combined in an automated multi-technology platform
High-tech products such as semiconductors or solid-state batteries today consist of very complex combinations of materials. XPS and HAXPES provide the necessary information to understand the properties and behaviour of these materials. Other important tasks include defect analysis and the testing of cleaning processes.
With PHI Genesis, ULVAC-PHI has integrated its highly successful XPS systems into one platform. XPS & HAXPES – surface analysis with two different excitation sources:
XPS has an information depth of approx. 5nm.
HAXPES has an information depth of about 15nm
The key technology in all PHI systems is the scanning X-ray source. It enables XPS analysis with very small beam diameters and at the same time a high-count rate. The scanning X-ray source is also the technology behind the so-called SXI imaging. SXI imaging allows imaging of your surface with the scanning X-ray beam and thus sample navigation as you are used to from an SEM.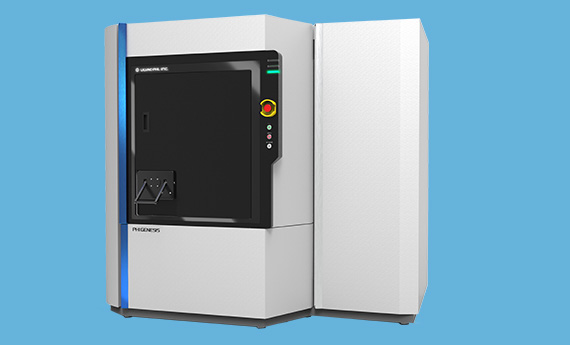 Further System Benefits
Easy Operation & Multi-technique Options
High Performance Large & Micro Area XPS Analysis
High Speed & Non-Destructive Depth Profiling
Fully Automated with Sample Parking
Hard X-ray Cr Kα source for HAXPES
Comprehensive solution for batteries, semiconductors, organic devices and other applications
Application Areas
Bio and life science materials

and other solid materials and devices
Learn more about this product…
Trade your email address in for all the goodness…