EasyTom
High Resolution Industrial Microfocus & Nanofocus CT System for Inspection of Medium Size Parts
The EasyTom is the High-end flagship CT system and allows analysis from Micro to Nano range. It is the system of choice for changing and challenging questions. The EasyTom can be equipped with different X-Ray Sources, Detectors and allows samples up to 320mm in diameter and 530mm in height. An ultimate resolution down to 0.4µm, sharp image details and a balanced contrast deliver high-quality images even at low energies.
The sample stage allows motion in 9 axes and samples up to 30kg in weight.
The proprietary X-Act Software delivers powerful results and great image quality throughout the entire range of RX CT Systems.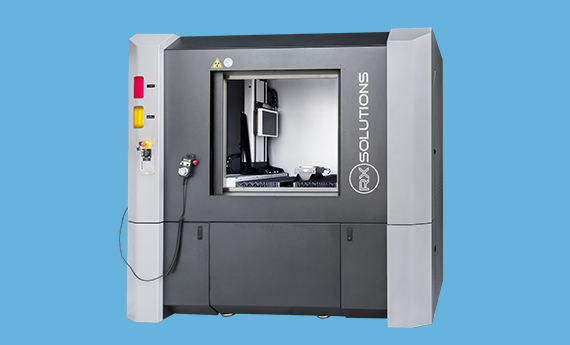 Further System Benefits
High-grade components
High resolution
Flexible solution
Large leaded windows
Dual tube configuration
In Situ Design
Application Areas
Academic Research & Science
High-grade components
First-class mechanics: granite axes for long term stability. High grade X-ray tubes and detectors.
High resolution
Outstanding resolution down to 0.4μm. Tomography at a sub-micron scale or both micron and sub-micron: single or dual tube configuration.
Flexible solution
Large scanning volume 420 x 520 mm. Easy integration: medium size system. Ideal for In situ applications.
Learn more about this product…
Trade your email address in for all the goodness…